The Sea – The Riviera delle Palme

The Riviera delle Palme is the tourist name for the stretch of coastline from Cupramarittima to the mouth of the Tronto River, along which the towns of Grottammare and San Benedetto del Tronto are found. This area, just 20 km far from Ascoli Piceno, is renowned for its palms, mostly Phoenix canariensis and Phoenix sylvestris. The name "Riviera delle Palme" was originally related only to San Benedetto del Tronto, where about 8.000 palms of different species can be found in private gardens and public areas: it is no surprise that the symbol of the town is a palm.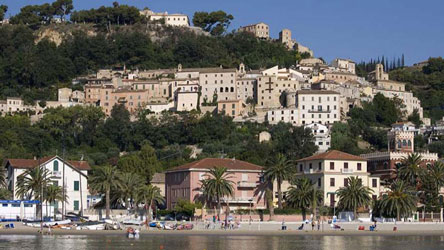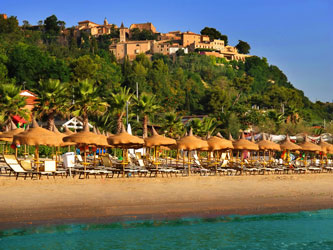 Riviera delle Palme is also the name given to the Tourist Consortium established in 2000 that includes, besides the above mentioned towns, other nearby villages. The area is a major tourist seaside destination for its fine sand beaches.